If your goal is to attend law school after UNH, we're here to help.  
A pre-law advisor is available to consult with UNH students, alumni, faculty and staff about applying to, paying for and thriving in law school and beyond. We sponsor informational sessions, individual advising appointments, panel discussions with law school students, and law school graduates practicing law or using their J.D. in their chosen career.  
Visit the links in the left column to learn more about UNH pre-law advising and the law school application process.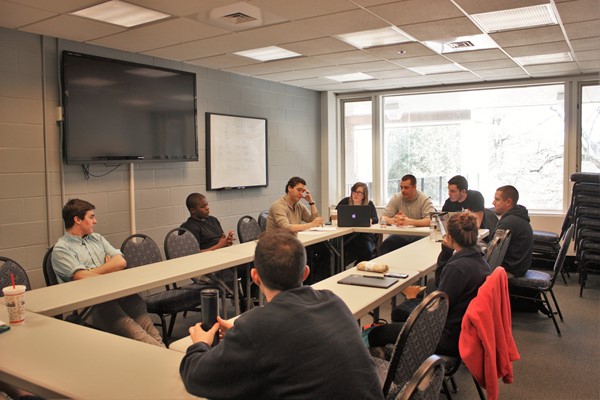 Pre-Law Society
---
UNH students run the Pre-Law Society, an organization that connects students with professionals in the legal field. While many who join are interested in going to law school, many others are interested in other legal fields such as law enforcement, government, cybersecurity and more.
Accelerated Programs
---
UNH offers two accelerated programs that allow you to earn both a bachelor's degree and law degree at UNH in six years instead of seven, saving you time and money:
English/Law 3+3
History/Law 3+3
There is no pre-law major at UNH and the American Bar Association (ABA) does not recommend any specific undergraduate major or curriculum for law school admission.