On view February 27 - May 13, 2023
Sratching the Surface: Edith Loring Peirce Getchell and the American Etching Revival, a student-curated exhibition. Scratching the Surface explores the career of Edith Loring Peirce Getchell (1855¬1940), who was considered one of the finest etchers of the American Etching Revival (1850-1930). Her landscapes were esteemed for their subtle surface tone and sensitivity of line: Getchell specialized in depicting the moody and atmospheric landscapes of the American Northeast.
This exhibition is curated by Museum of Art Fellowship students Erin McKeen '24, Ember Nevins '24, and Nikki Tredwell '23. It presents etchings by Edith Loring Peirce Getchell and her contemporaries drawn from the collection of the Museum of Art.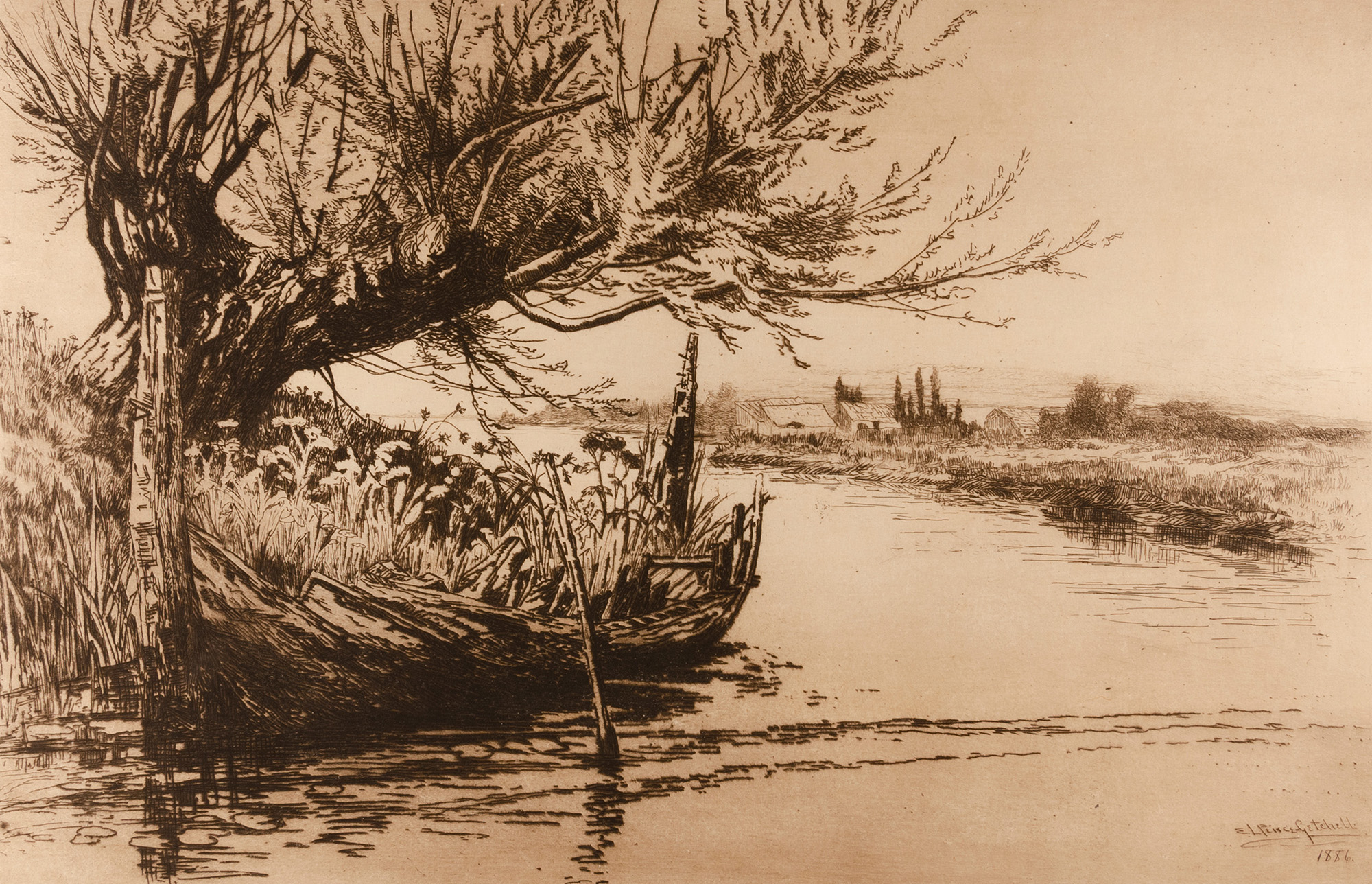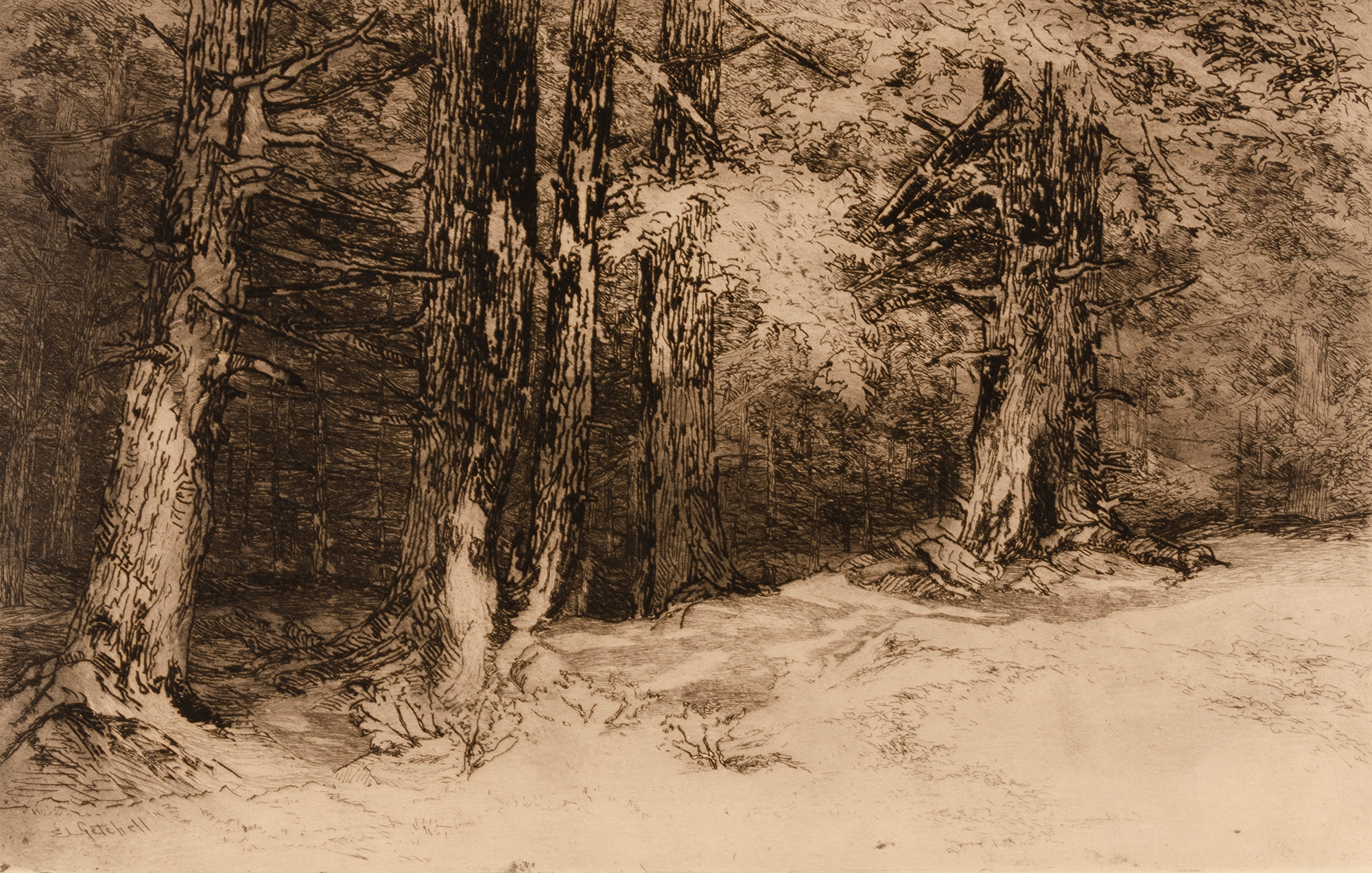 Would you like to bring your class to explore Scratching the Surface? Contact Education and Outreach Manager Molly Bolick to discuss experiential learning opportunities that can support your curriculum.