COLA Earth Day Celebration
Thursday, April 22, 2021 - 3:30pm to 4:00pm
Thompson Hall Lawn
---
Celebrate Earth Day with the College of Liberal Arts in a half-hour program that will include a musical performance, a social science talk and a literary reading.

Eleventh Hour (2018-2019)
composition by Lori Dobbins, UNH professor of music
performed by Jacques Lee Wood, cello, UNH resident artist
"When I was in the fourth or fifth grade I learned about various threats to the environment that could lead to catastrophe. I was fairly reassured when adults told me people were working hard every day to find solutions that would save our beautiful planet. Fifty years later the Doomsday Clock is set at two minutes before midnight and the eleventh hour is here." – Lori Dobbins (2019)
The Slow Dawn of Public Climate-Change Awareness
talk by Lawrence Hamilton, UNH professor of sociology
Awareness of climate change has been rising among the U.S. public, but at a slow pace – not spiking in response to events such as storms, elections or scientific reports. New Hampshire surveys conducted quarterly since 2010 closely tracked this change, illuminating why it has been so slow, and where it may be going.
The Crooked River
literary reading by Jaed Coffin, UNH assistant professor of English
In this essay, Professor Coffin reflects on his experiences on the Cathance River in Maine, and how deep interaction with wild spaces shapes the imagination and creative potential of young people. Sponsored by the UNH College of Liberal Arts
The celebration will be held socially-distanced on the Great Lawn of Thompson Hall, rain or shine (or snow!).
Sponsored by the College of Liberal Arts.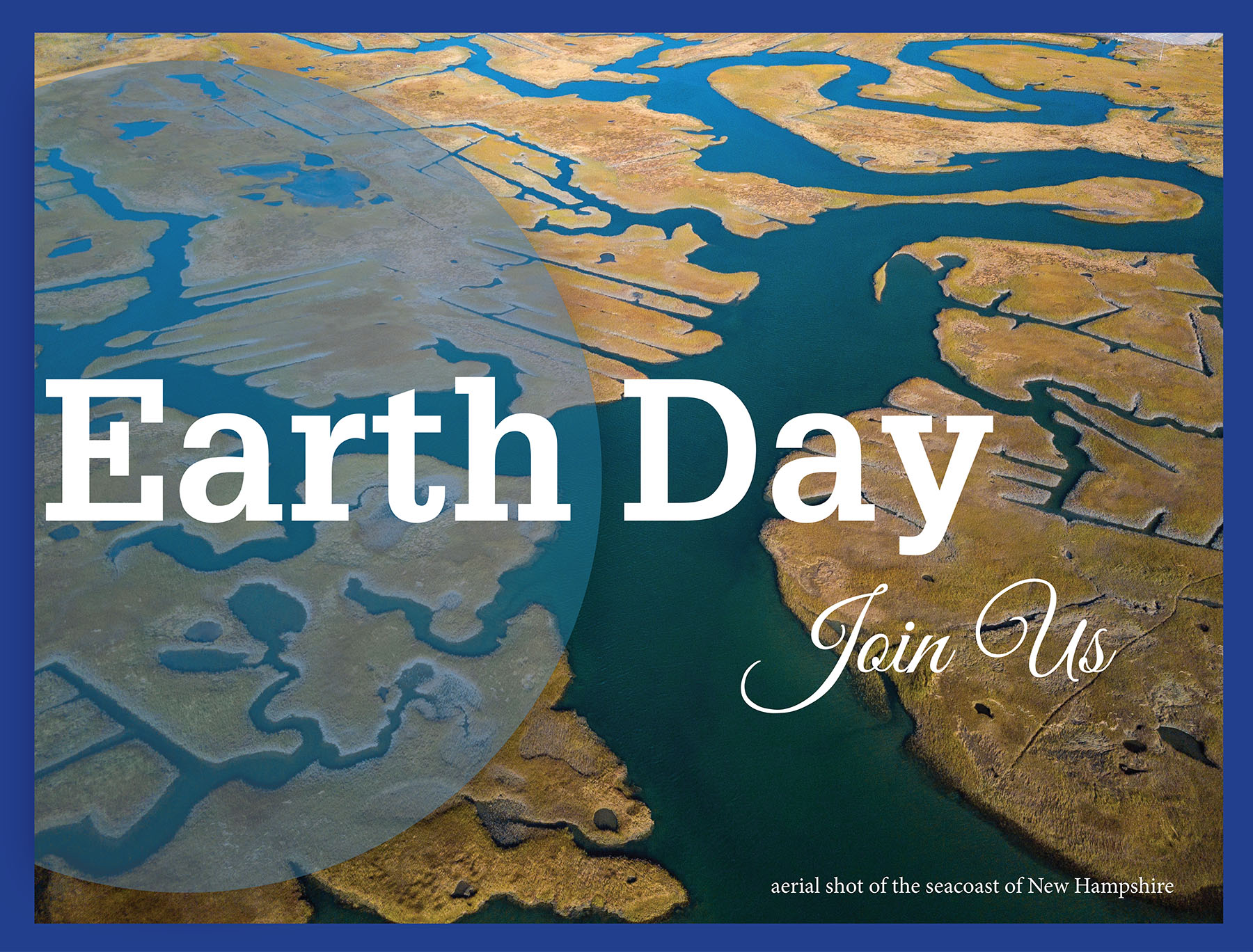 Contact Info