At the College of Liberal Arts, you'll join a community committed to protecting peoples, cultures, institutions, ecosystems and the environment to ensure our world flourishes now and in future generations.
You'll find students and faculty in nearly every department in COLA busily engaged with sustainability through coursework, research, public engagement or art. Whether you are a student in COLA or not, you can take advantage of COLA's offerings, which will prepare you to address both the challenges and opportunities of sustainability through the powerful perspectives and methodologies of the social sciences, humanities and arts.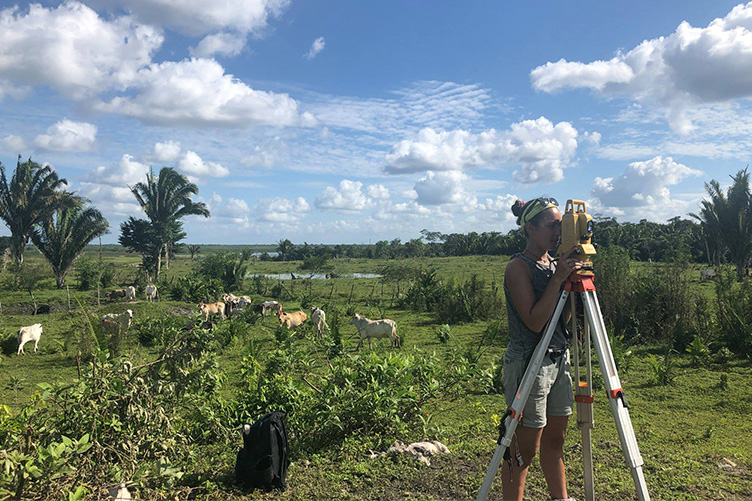 Programs
---
Featured programs
Geography
The geography major links local to global perspectives, and environmental and social sciences. The program offers a critical mass of courses that address sustainability, such as Society, Environment and Justice, and Climate and Society.
Anthropology
The anthropology major provides students with a broad overview of diverse peoples and cultures. Courses and fieldwork address sustainability around culture, cultural artifacts and resources in a rapidly changing world.
Other COLA programs that engage with sustainability include:
Courses
---
Selected list by program
ANTH 645 - Cultural Sustainability and the Role of Public Archaeology
ARTH 440A - From Digging to Digital: Preserving and Displaying the Past
CLAS 540A-C - Environment, Technology and Ancient Society
CMN 656 - Environmental Communication and Rhetoric
ENGL 521 - Nature Writers
GEOG 565 - Designing Sustainable Places
HIST 618 - American Environmental History
HUMA 514A-D - Space, Place & the Environment
IA 501 - Global Issues in International Affairs
MUSI 444 - Music and Social Change
PHIL 450 - Environmental Ethics
POLT 751 - Comparative Environmental Politics and Policy
SOC 565 - Environment and Society
WS 444C - On the Roads to Equality
Explore courses across COLA departments in the course catalog.
Faculty across the college work on issues of sustainability. Here's a sampling:
Celebrate with COLA in our annual program, held in late April on UNH's Great Lawn.
Check out this video playlist of our recent programs to learn how not-in-my-backyard activism may have unintended consequences, how a new design lab at UNH is recycling plastic into art, how integrating the beliefs of ancient cultures can be helpful for engaging with ecology today, and more.
To learn about sustainability programs and initiatives across the University, visit UNH's sustainability website.