Alyssa Ostrowski '23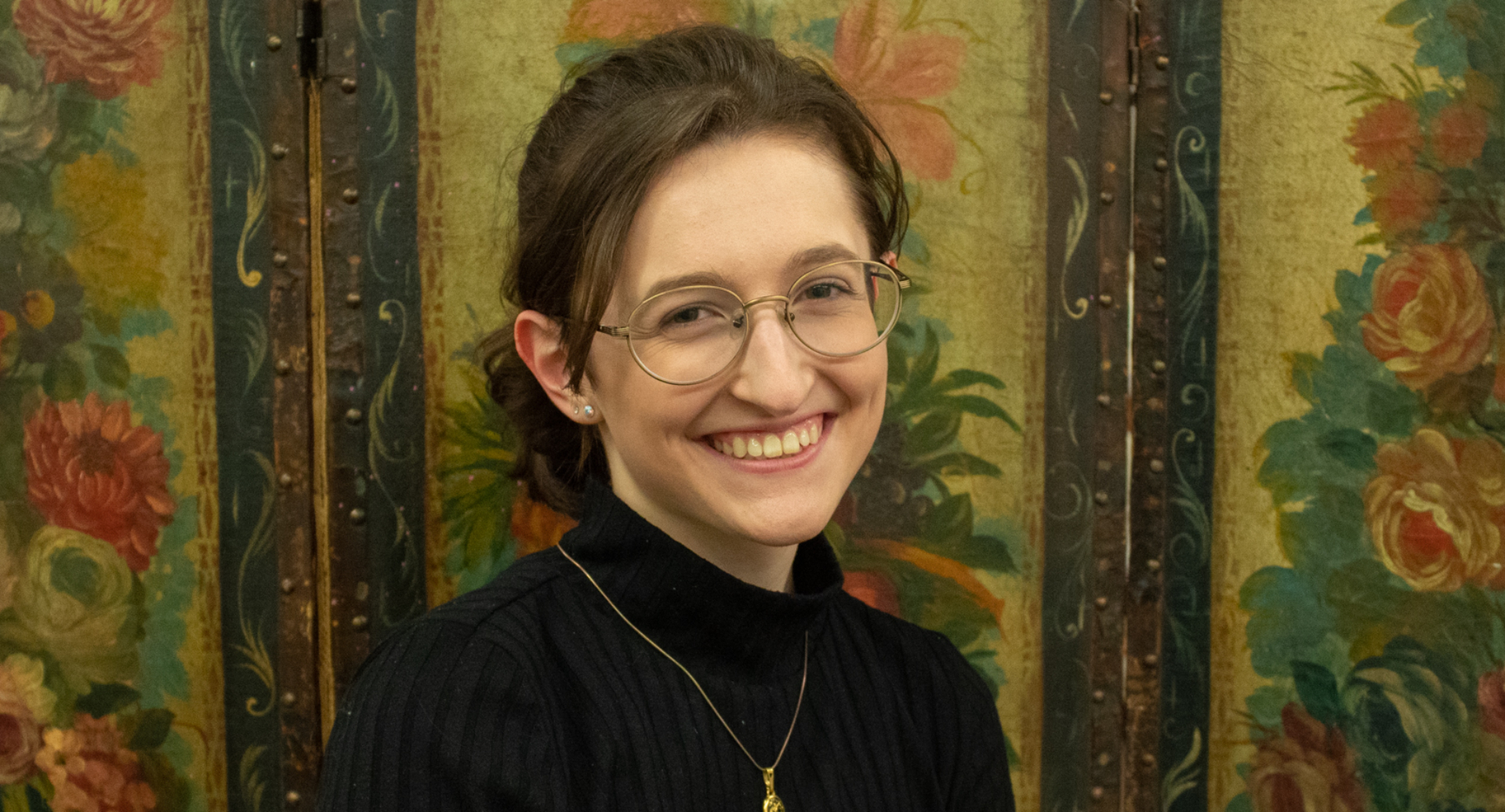 Hometown:
Scarborough, Maine
What made you choose UNH?
During all four years of high school, our jazz ensemble participated in the annual Clark Terry Jazz Festival at UNH, an adjudicated event that welcomes middle high school groups from all over the area to visit and play in front of UNH jazz faculty and guests. The experience of performing and receiving their feedback was invaluable to my playing (on drum set and vibraphone), but what particularly intrigued me was their exhilarating 3 O'clock jazz band that would perform during our break. I was in love with the virtuosity these college drummers demonstrated, and I wanted to play like them. (At the festival my senior year, I even met a percussionist helping run the festival at the time that has turned out to be one of my closest friends here.) In addition to the stellar jazz program, I was aware that UNH was renowned for its music education program and faculty. The more time I spend learning from the faculty here, the more I can say for sure that that they harbor a huge wealth of knowledge and are just incredible people to work with. Overall, I was also a fan of UNH's beautiful campus, sustainability, and variety of dining hall options.
How did you choose your major and why?
Whether it was singing in mixed choir, tapdancing in theater late nights after school, or playing timpani at Maine All-State festivals, music was an integral part to my high school experience. It was thanks to my teachers who helped me not only become a better musician, but a better person, and they taught me many valuable lessons. At first, I settled on music education as my major because I knew I wanted to do something with music in the future and possibly help others the same way my teachers helped me, though I was not completely sure. As my first semester at UNH went on, I genuinely enjoyed the education classes, yet I felt as though the K-12 teaching path intuitively was not for me like it was for many of my peers. Personally, I wanted more experience performing in ensembles and combos as well as broader experience in the college of liberal arts, so I switched to a B.A. in performance. Another important part of my life is the visual arts, so switching to a performance major allowed me to have more time to fulfill an art minor. I am thankful that I have the opportunity to engage with both of these subjects that I am passionate about!
What do you enjoy most about being in the College of Liberal Arts?
I love being in the College of Liberal Arts for many reasons, but probably the most prominent reason is the sense of community. It is the kind of environment where we all want nothing more than to help each other thrive and succeed, and I think that is really great.
Have you undertaken any experiential learning (internships, study abroad, research, etc.)?
This year, I have taken on a music fellowship. It is exciting to learn more about music technology so that I can record and stream recitals, as I think it is a unique avenue of knowledge that is best acquired through hands-on experience.
Are you involved in any groups, clubs or organizations?
As for ensembles, I have taken part in the UNH Wind Symphony, 4 O'clock Jazz Band, multiple jazz combos, percussion ensemble, chamber groups and the Wildcat Marching Band. I am also involved in NAfME, Kappa Kappa Psi and the Intercollegiate Marching Band.
How is COLA preparing you for career and professional success?
COLA has provided me with so many opportunities to broaden my horizons and help me become a more well-rounded person. I have learned important life skills that combine my interests together, including learning photography so that I can take headshots for my musician friends who want to build their website, studying Brazilian instruments in my lessons so that I can play them in not only percussion ensemble but also in big band and guitar ensemble, picking up on artistic habits from a bebop drummer a similar way I would from a Renaissance artist, and the list goes on.
What are your post-graduation plans at this point?
I am not sure what the future holds for me, but I know that grad school is definitely an option. I just know for sure that I can't live without both music and art holding an important place in my life!
What is one thing people might be surprised to learn about you?
At some point after the pandemic is over, I wish to travel to Spain as I once did in a Spanish class trip in high school, but with close friends and/or family. I loved being immersed in the different cultures, singing in the streets of Madrid and admiring the historical architecture of Toledo.