Amelia Marden '12
International Affairs and Teaching Major | 6th Grade Social Studies Teacher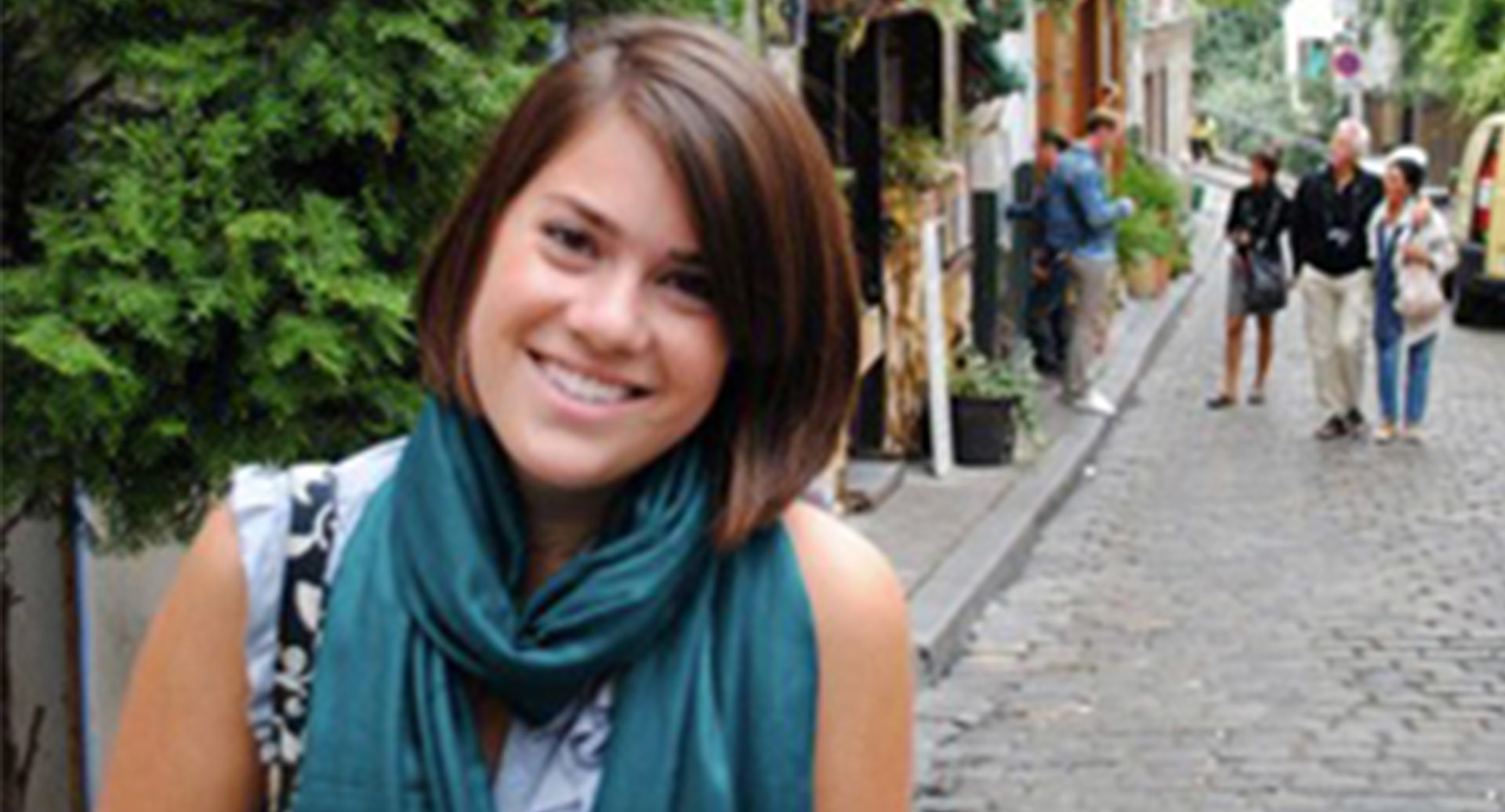 While beginning my career at UNH, I was a journalism student who moonlighted as an aspiring teacher. I was good at reporting and writing, but my true dream was to work in a classroom. This was something I'd known since the age of 15, when I first began working with the Breakthrough Collaborative, an organization that trains high school and college students to teach high-need middle school students. Though I knew I had a passion for teaching, I put that on the back burner to pursue the journalism thing. While studying abroad in France during my junior year, I entered a classroom teaching English two afternoons a week to a group of high school students in my host city of Pau. I was instantly hooked. Upon my return that spring, I changed my major to reflect my  interest, and started my senior year as an English-Teaching/International Affairs dual major. At the time, I had no way of knowing how perfect that pairing would one day be for me.
Upon graduation in 2012, I was inducted as a 2012 corps member with Teach for America Massachusetts. Teach for America (TFA), is a nationwide program that recruits and trains top-tier college graduates to work in our nation's lowest-performing schools. After a summer of training at their institute in Philadelphia teaching summer school, I began work as a founding teacher of UP Academy Leonard Middle School teaching Geography.  While my educator training focused largely on teaching English Language Arts, it was the education that I received as an IA major that truly prepared me for this role.
I use my IA degree every day as I work to train a new generation of students who are geographically literate. It is no small task - considering most of my students started this year unable to name all five New England states! Additionally, virtually all of my students come from homes where a language other than English is spoken. Having recently experienced second-language acquisition myself, I feel well-equipped to help my newest English speakers master their new language as well. This has led me to pursue licensure in English as a Second Language as well as in my content area. I am also pursuing a Masters in Education in English as a Second Language from Boston University.
One of the greatest perks of my profession is frequent time off from work. This has afforded me several opportunities to travel, both internationally and domestically. In April, I dusted off my French skills while traveling through Québec.  In July, I spent some time in Southern California and Mexico and next February will be visiting the native country of many of my students in Puerto Rico.