Danielle Barrett '14
Theatre & History Majors | Academic Coordinator at Rosie's Theater Kids / Acting Coach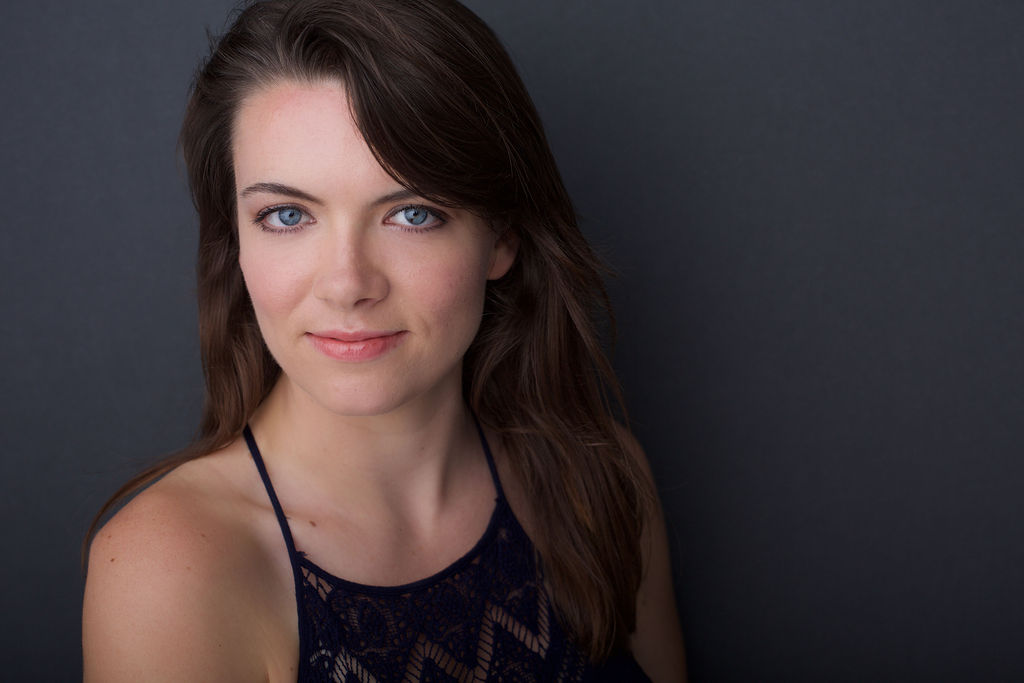 What are you currently doing for work and what was the path you took to get here?
I currently work at Rosie's Theater Kids, a non-profit after-school theatre program co-founded by Rosie O'Donnell, which provides musical theatre training to underserved teens in NYC. I moved to the Big Apple five years ago to develop my career as an actor. Definitely took some twists and turns, but I'm happy to say that I've continued down my winding theatrical path with numerous credits of acting in film/television/theatre under my belt, as well as directing and writing. Most recently, in the time of COVID, I've developed my own business of coaching young actors to help sustain myself alongside professional acting. Of course, I couldn't and wouldn't be where I am today without the crucial guidance and instruction of my THDA professors, particularly Deb Kinghorn and my advisors, David Kaye and David Richman. I cannot thank them enough.
How did your education in COLA prepare you for life after college?
I couldn't have known during my time at UNH just how many gifts were given to me by my professors. They made it possible for every student to graduate with a versatile range of skills and vast understanding of all aspects of the arts. They provided me with a solid foundation on which I base all my artistic endeavors. They pushed me to think outside of my own capabilities and really embrace all different forms of storytelling, no matter it origins. Whether I'm acting, directing, or writing, I always come back to the lessons imparted upon me by my teachers. On a more personal note, they prepared me by reminding me there's always someone in your corner rooting for you; that your teachers are always there to help and connect with you. I still do my best to stay in contact with them as much as I can. They're never far from my mind.
What person or course most influenced you while at UNH?
Every single staff member in the theatre department treated me with respect and compassion, even if I didn't take a class with them! They were always there to help and to chat if I needed. The incomparable Miss Stephanie Patrick-Chalfant was The Queen of this, always greeting me with love and warmth, even while I was dashing from room to room. David Ramsey taught me the grit and tenacity needed to make in our industry, and Dan Raymond was right there with him, quietly and mischievously encouraging me to always make time for a laugh and a joke. Deb Kinghorn gave me my first major role in Museum, and later honored me with the privilege of playing Lady Macbeth in her production of the Scottish Play, for which I will always be grateful. Aimee Blesing took time out of her hectic schedule to practice those long soliloquies with me (ad nauseam) when I was so nervous to tackle such an infamous role. David Richman poured gasoline my fiery love for Shakespeare, always pushing me to honor the history and see into the truth, and double-entendre, of the Bard's words. He made me feel special and capable in anything I did. Any alumni will tell you, to receive praise from him is like nothing else. And David Kaye. At the time, he was the department head, and also the busiest person I knew. Yet he always took the time to meet with and speak to me with a cheery smile on his face. His Acting-II class changed my life, as I'm sure many others would agree. I believe that talent = discipline, and he implemented that with a dynamic energy in a curriculum so thoroughly and brilliantly detailed, you had no choice but to give 110% of yourself to every class and every scene. Simply put: he helped make me the artist I am today.
What do you know now that you wish you'd known while at UNH?
Take advantage of EVERY opportunity that presents itself, even when it doesn't seem up your alley. You never know when a class/skill may aid you in the real world! And GO TO THOSE THDA WORKSHOPS. Yes, even the ones that meet Saturday at 8:00am after a late Friday night... It is YOUR time, YOUR money, YOUR education; do not waste it. Also: don't be afraid to ask for help from your teachers, even after you've graduated: it's what they're there for.
What advice do you have for students interested in your field?
As Nina Simone one said, it is our duty, as artists, to reflect the time around us. The arts are crucial and essential for our evolution as a society; don't let anyone tell you otherwise. Please inform yourselves about what the time around us presents, and how you as a storyteller can get involved to perform your duty. Push yourself beyond your conventional understanding of theatre, and broaden your horizons with different types of performance for different audiences. And please, oh please, work hard. Be kind to others. Be kind to yourself. Help those who will come after you, pay it forward. Our art community needs each other. Welcome to the club.