Kathleen Grennen '12
Philosophy Major | Registered Nurse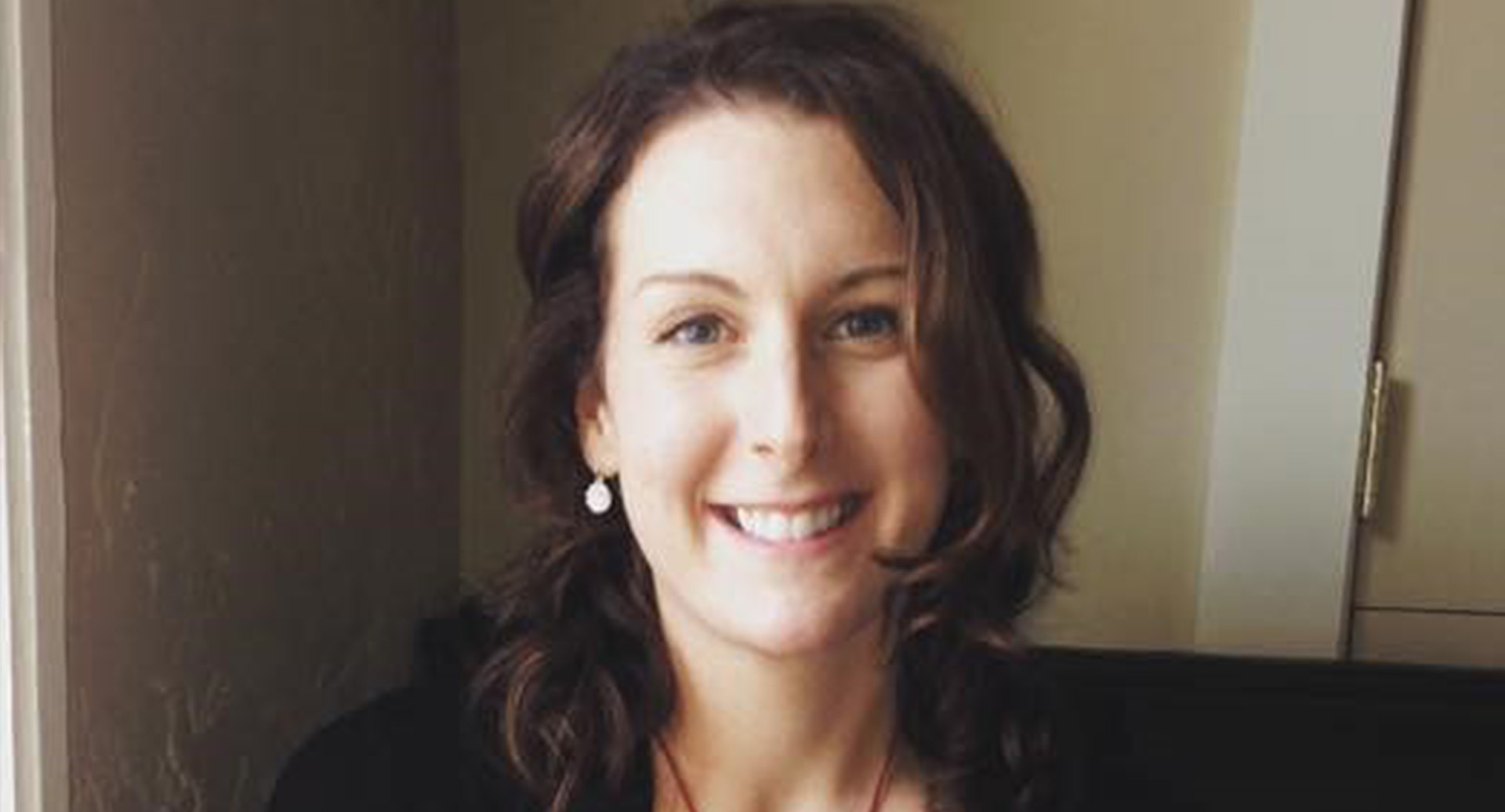 Why did you major in philosophy? 
As a second-semester freshman, I was seeking a course to satisfy my general education requirement in the arts, and decided to take Philosophy and the Arts. In this course, I was captivated by our conversations surrounding the meaning of beauty, and was challenged to think in a way that was previously foreign to me. I always recall this course as the reason I declared philosophy as my major, so it is very special to me. I'm also grateful for general education requirements, because they encourage you to engage in an area you may not have otherwise chosen independently.
Interesting stuff you did as a UNH undergraduate? 
I wrote a senior thesis on the philosophical relationship between social media and capitalism. I was interested in this topic after having attended a presentation recommended by a philosophy professor, which discussed the ways Facebook was philosophically useful for human relationships. I remember sitting in the auditorium listening to these words, realizing I thought differently. After the presentation, I asked my professor if I could write my next paper on the philosophical consequences of Facebook use in a capitalist society, and he was nothing short of encouraging. The next year, this 4-page paper eventually turned into a 50-page thesis, and I defended the paper to my peers and professors a couple of days before graduation. This was my biggest undergraduate accomplishment in philosophy, and I'm grateful to the philosophy department for letting this project transpire, and more importantly, for supporting my personal and academic growth.
What are you doing now?  
Throughout my time at UNH, studying philosophy helped me develop interests in avenues such as healthcare, counseling and teaching. Unsure how I wanted to apply these interests, I explored different roles within these fields, such as a special education tutor in the public school system, a licensed nursing assistant at a local hospital and a medical scribe in an integrative medicine clinic. I decided to return to school for nursing to pursue my developing interests within healthcare and the greater community. I am currently in my last semester of nursing school, and will sit to receive my registered nurse license this summer.
How has philosophy been valuable in your personal and professional life?
Majoring in philosophy helped me think critically about what the world needed, what I was capable of giving and how I was going to satisfy that by expressing myself in the world. I majored in philosophy because I am fascinated by life, and for the same reason, I am becoming a registered nurse. After obtaining my license, I plan to pursue my Psychiatric Mental Health Nurse Practitioner license through a program designed for students with a non-nursing undergraduate degree but who hold a nursing license. With this advanced nursing license, I hope to combine my interests and skills in healthcare, counseling and teaching within the mental health field, supporting individuals and families in need. Eventually, I would also like to pursue research interests in social media and adolescent development — back to my philosophical roots.
Advice for students considering a philosophizing major or graduating with a philosophy major?
For those considering a philosophy major but are unsure about a career path, try not to box yourself into a specific career choice. The benefit and advantage of philosophy over other majors is that it teaches you to think deeply about your values, write and converse meaningfully with your peers and exhaust all perspectives surrounding any given topic. This process is invaluable, because it helps you answer the big questions, especially those related to your own career path or self-identity. In a way, I began my career the moment I majored in philosophy, because I started developing skills and values that will carry me through life. Just as my path in philosophy strengthened and developed over time, I suspect my professional path will, too. To this date, majoring in philosophy was the smartest and most genuine decision I ever made.