Kathryn Curtis '19
Music Education Major | Elementary Music Teacher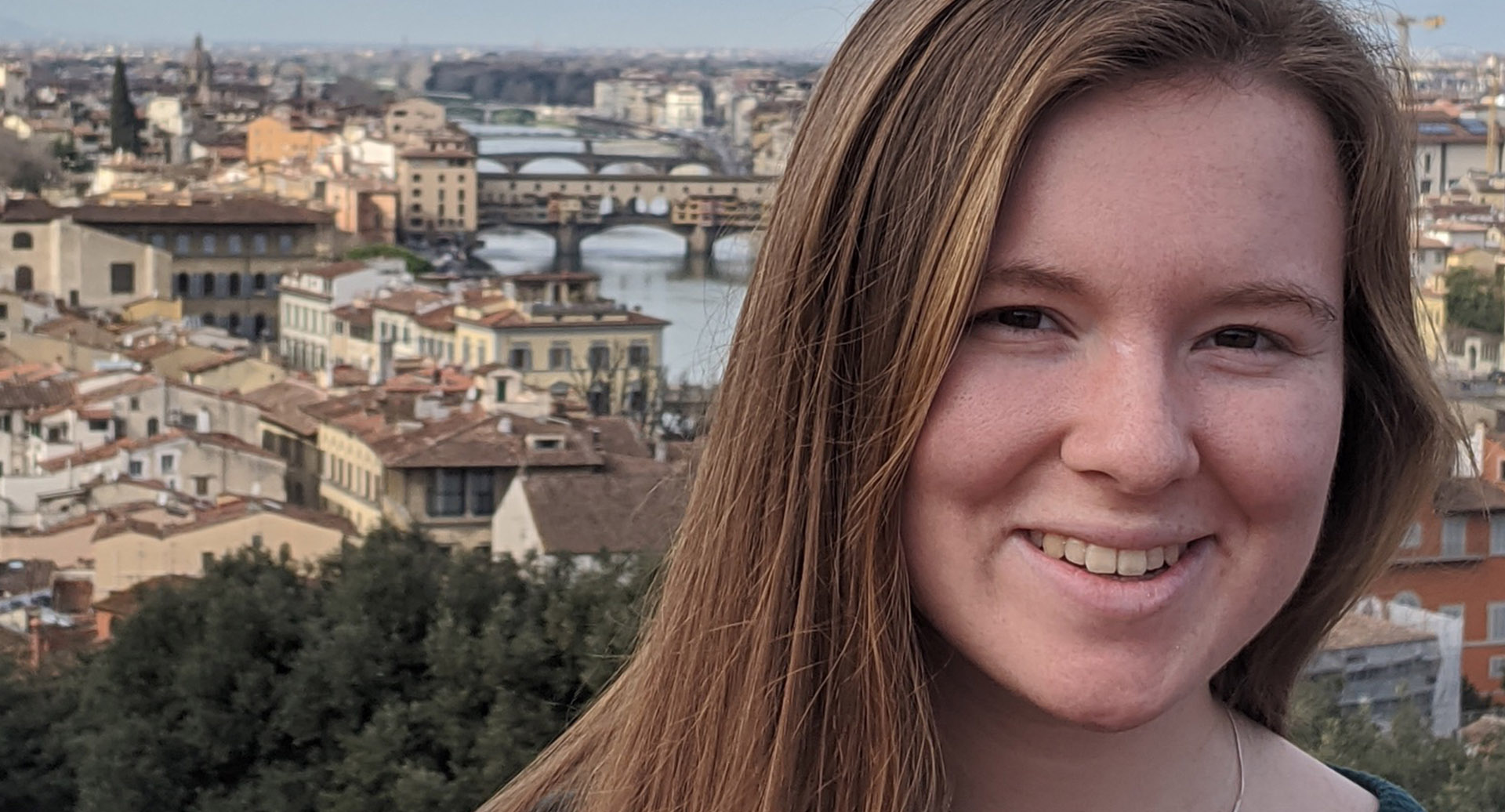 What are you currently doing for work and how did you get to this point?
I have spent this year in Cardiff, Wales, earning a Masters in voice performance. I met some exchange students from Cardiff University while at UNH, and lived and attended school with them after I graduated with my Bachelor's degree in music education. I was able to study in a new environment and travel the UK and Europe. Because of the connections I made while at UNH, I had a great year abroad and was able to apply and get a job where I had done my student teaching last spring. I will be starting in the fall as an elementary music teacher at Stratham Memorial School.
How did your education in COLA prepare you for life after college?
The life lessons I took from the College of Liberal Arts ranged from expected to completely surprising. I feel that my liberal arts degree has prepared me to be an empathetic, positive community member. It has opened doors to travel, further education and a career. My COLA education empowered me to work towards and beyond my goals.
What person or course most influenced you while at UNH?
Dr. Jenni Cook and Dr. Rose Pruiksma influenced me the most during my tenure at UNH. Dr. Cook was an incredible advisor and mentor; she taught me how to sing and how to be a better teacher and student. Dr. Rose Pruiksma challenged me to be an intrinsically motivated learner, which culminated in many hours helping me prepare a lecture that combined my passions for women composers of the Romantic Era and women's studies.
What do you know now that you wish you'd known while at UNH?
There's a sauna in the women's locker room at Hamel Rec Center!  And the best friends you make are the ones who you can relax and share mutual appreciation.
What advice do you have for students interested in your field?
Make sure that you meet and make friends with people outside of your instrument! Relationships with people in other ensembles can help you in methods classes and for the rest of your life.