Taylor Hussey '22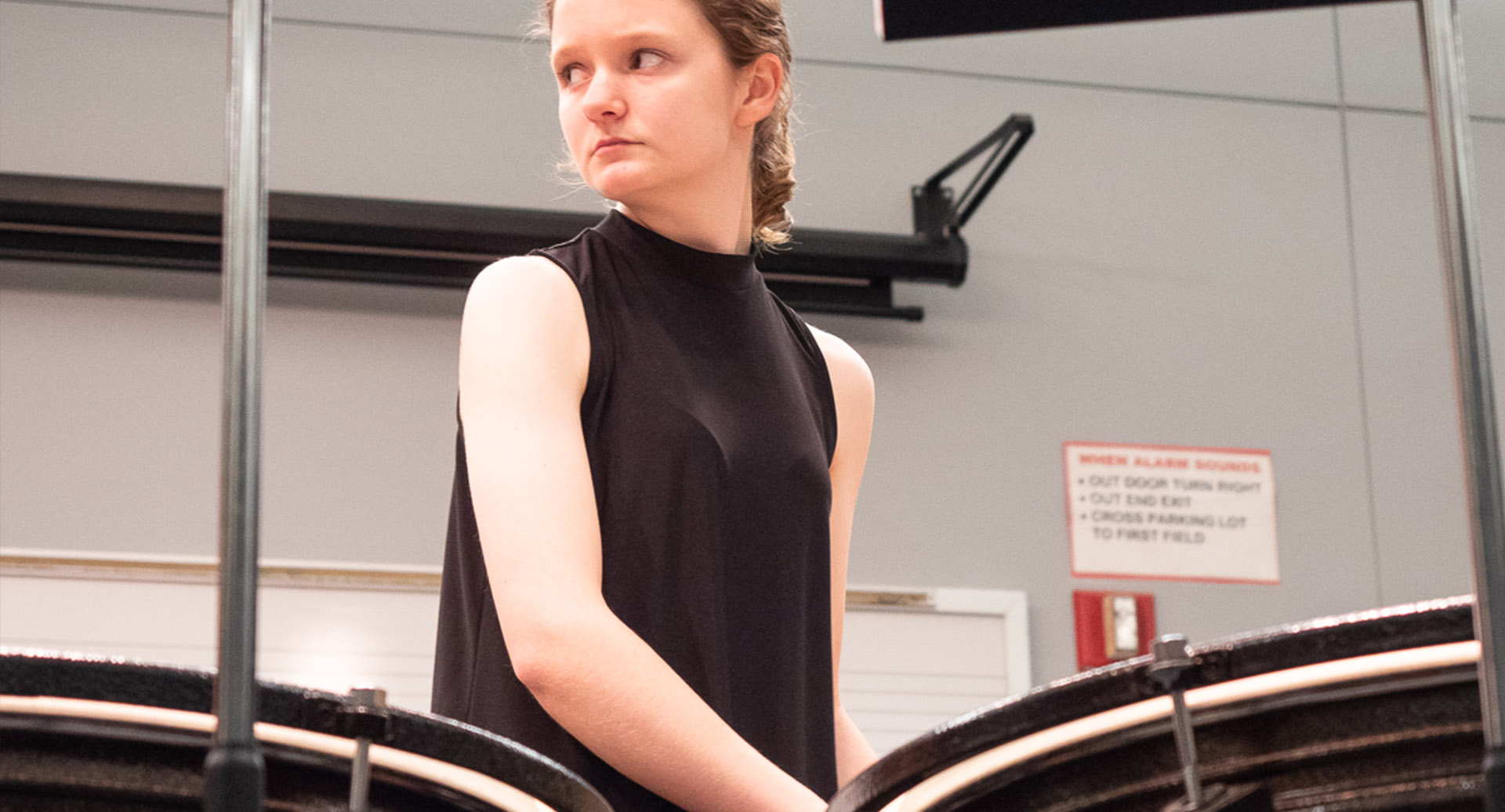 Why did you choose UNH?
I chose UNH because of the sense of home it brought me. I had previously spent two weeks on campus working with UNH Music faculty at the Summer Youth Music School. I knew my way around campus, and especially knew that the Paul Creative Arts Center felt comfortable to me. I knew that I would have a space that would be welcoming to help ease my transition to college, and I already knew some professors I would be working closely with over my four years here from SYMS.
How did you choose your major and why?
I have always known I wanted to go into music education since I was in elementary school. I would always stay after our morning band rehearsals to help clean up our rehearsal space. From there, my interest in pedagogy grew and was fostered by the teaching experiences I was able to have in high school. I am deeply passionate about both music and education. I believe that I am who I am today because of the skills I learned in my music classes.
What is particularly awesome about being in the College of Liberal Arts?
I love being in the College of Liberal Arts because I know that every one of us believes in the same mission: the progression and importance of the liberal arts.  We are all working together to master our crafts and share them with the world in order to make it better.
Describe any experiential learning you've undertaken (internships, study abroad, research, etc.).
I have been lucky to have been involved with multiple teaching opportunities through the Department of Music. My favorite is working with the New Hampshire Youth Band, an after school concert band for students in the state. There, I am the percussion section leader, and have the opportunity to lead sectional rehearsals and mentor a small group of middle to high school level percussionists as we tackle the music. This year was my first year with the band, and I was astounded with the talent. I enjoy working with my group both in sectionals and one-on-one during rehearsal, helping them to become the best musicians they can be.
Are you involved in any groups, clubs or organizations?
I am involved with the UNH chapter of the National Association for Music Educators. NAfME is a pre-professional organization, and being involved has allowed me to see some awesome presentations related to music education. They also help us attend local conferences and stay up to date in the field.
How is COLA preparing you for career and professional success?
COLA is helping me become a well rounded educator and musician. I have many resources available to me to further my career and prepare me for future success. COLA knows what its students need.
What are your post-graduation plans at this point?
At this point, my post-graduation plans are to pursue a higher degree in music.
What is the one thing people might be surprised to learn about you?
I also speak French!