Julia D'Antico '22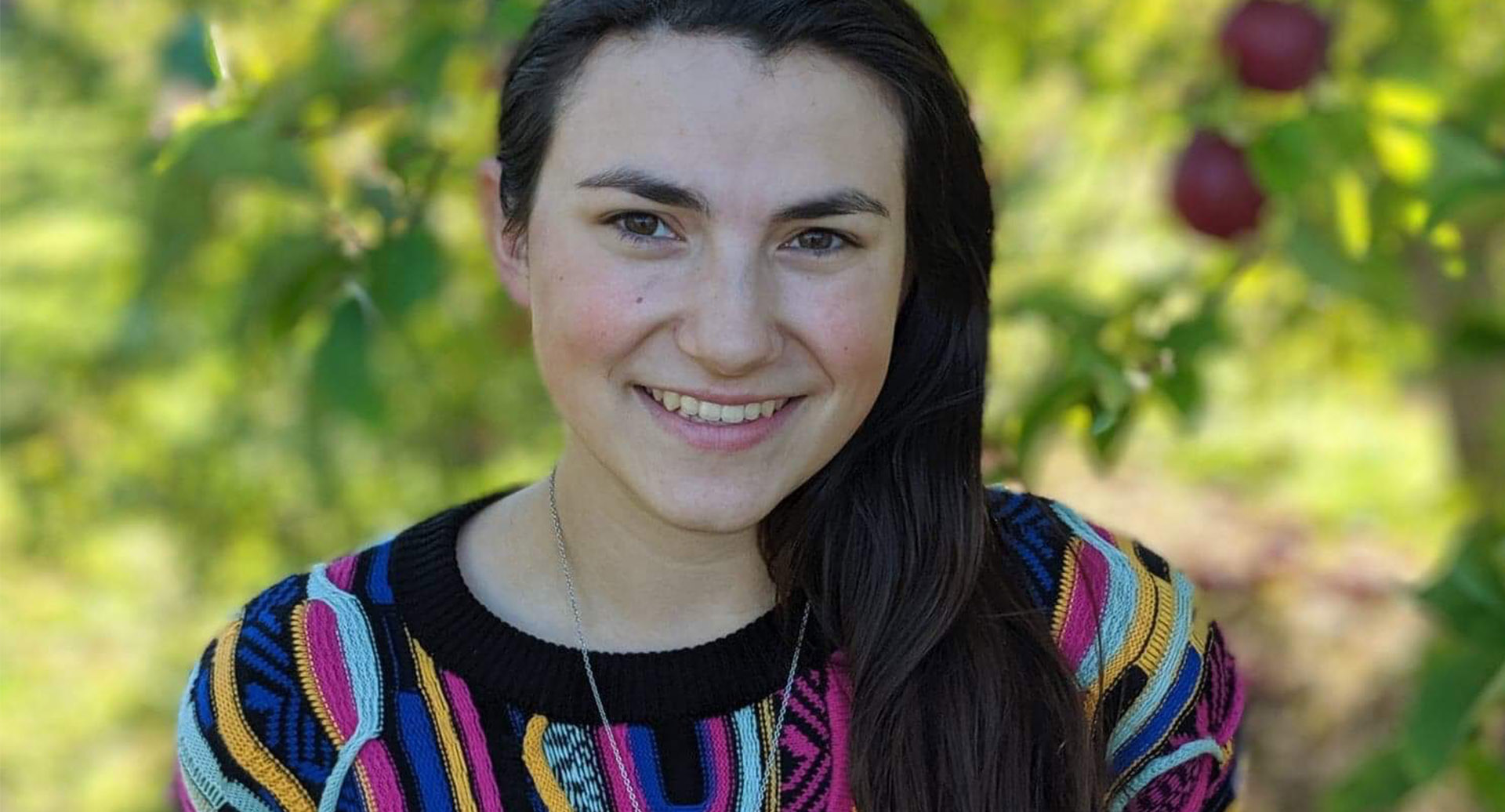 Why did you choose UNH?
I chose UNH because I felt like I belonged here. From the moment I stepped on campus in Fall of 2017 for open house I had a gut feeling that this would be my home. Coming back to audition for the department that February solidified that feeling. For me there is just something about UNH that makes it feel like home.
How did you choose your major and why?
I chose Music Education because music has been my true passion for as long as I can remember. I've been playing the trumpet for just about 10 years now. Somewhere along my road of high school I decided that I wanted to be just like my band directors that helped me get on this path. I have always loved to help others, and what better way to do that for a job than through education? Though I was not always sold on the idea of being a teacher, my love for students and growing their depth of knowledge has greatly influenced my life. I know I chose the right major because I cannot imagine myself being prepared for any other career.
What is particularly awesome about being in the College of Liberal Arts?
In my opinion, COLA is the most diverse, welcoming and vibrant college at UNH. I get to work with so many different professors that have the same passions that I do and I also get to venture outside of the PCAC to work on my minor in Spanish. COLA gives me great opportunities to be myself, learn well and explore.
Are you involved in any groups, clubs or organizations?
InterVarsity Christian Fellowship, Kappa Kappa Psi, Wildcat Marching Band, Wind Symphony, and 3 O'Clock Jazz Band
How is COLA preparing you for career and professional success?
COLA is preparing me for success by giving me all of the classes I need to be a well informed music educator. From all of my general music classes, to more specialized ones in different instruments, fields of history, to my private lessons and to classes in the Education department. COLA is giving me the knowledge I need to be prepared to go out into the world.
What are your post-graduation plans at this point?
I hope to be a band director and give all of my students meaningful musical experiences!
What is the one thing people might be surprised to learn about you?
On top of trumpet, I sing and play the ukulele!